Is Starfield Steam Deck compatible? Having a Bethesda RPG installed on your Steam Deck can unlock endless hours of exploration, and Starfield is no exception. Although it will run on Valve's handheld PC, there are a lot of performance issues.
As we covered in the Starfield system requirements, you'll need a chunky 125GB of storage space if you want to head out exploring new planets. There are over a hundred different solar systems on offer, so it's no great surprise to see the game takes up so much space. If you're hoping to play Bethesda's latest title on the go, you might want to check out our guide to the best microSD card for Steam Deck, especially if you've only got the 64GB model.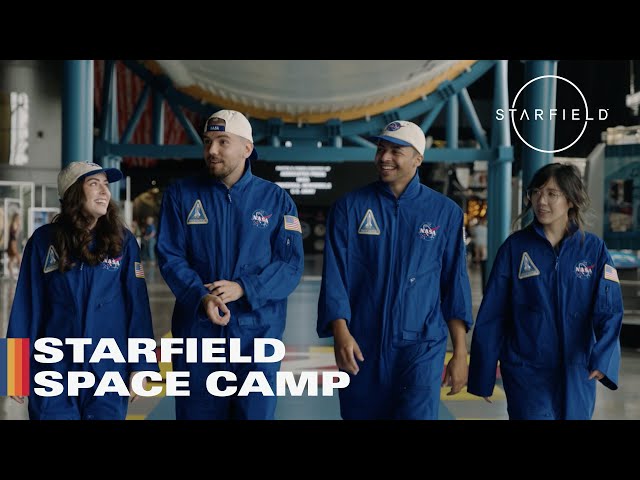 Is Starfield Steam Deck compatible?
Yes, Starfield is playable on the Steam Deck, but it is yet to be given any form of authentication by Valve.
Starfield hasn't yet been through the Steam Deck compatibility process, and so Valve hasn't dubbed the game 'playable' or 'verified' for the time being. The Steam page remains without any indication of how it runs on the handheld, though that's likely to change in the future. Luckily, through our own findings, you can play the Bethesda RPG on the Steam Deck, it just takes some tinkering with the in-game settings first.
Leaked patch notes suggest Bethesda is planning to add virtual keyboard support for Steam Deck to Starfield. This is often implemented by developers as part of an effort to get a Steam Deck Verified rating, as virtual keyboard support is one of Valve's requirements to achieve this.
What are the best Starfield Steam Deck settings?
Here are the best Starfield settings for Steam Deck:
Dynamic Resolution: On
Render Resolution Scale: 50%
Shadow Quality: Low
Indirect Lighting: Low
Reflections: Low
Particle Quality: Low
Volumetric Lighting: Low
Crowd Density: Low
Motion Blur: Optional
GTAO Qual: Low
Grass Quality: Low
Contact Shadows: Low
VSync: On
Upscaling: FSR2
Sharpening: Optional
Enable VRS: Off
Film Grain Intensity: 0
Enable Depth of Field: No
Through our own experiences running Starfield on the Steam Deck, we recommend not blasting off with the default settings, as post-launch the game does not appear to be entirely optimized. When it comes to playing Starfield on the Valve handheld, resolution scaling is key, so turning on AMD FSR2 is a must. Although this won't create an ideal gameplay experience, turning down all the in-game settings to 'low' too, will help make it just about playable.
With our preferred settings, we were still seeing the frame drop below 20fps, which makes this game hard to recommend for Steam Deck owners. Even with most of the settings at their lowest, we were only able to get around 1.30 to 1.45 hours of gameplay from the battery, which isn't what you want from a portable device. For the time being, it looks like Starfield is best kept to your gaming PC until Bethesda can better optimize the RPG for those who prefer to play on the go.
If Starfield's performance on the Steam Deck is a dealbreaker, check out our Starfield best settings guide for advice on the optimal way to play the RPG game on your gaming PC.
Systems are go on our Starfield companions guide, so check it out to discover more about the intergalactic explorers you can meet on your travels. Want to pimp out your portable powerhouse? Check out our best Steam Deck accessories guide to make sure your handheld is ready for takeoff.
Check out our Starfield review, where you can discover what we thought of the "behemoth" Bethesda RPG.
And don't forget to explore our new Starfield Database for daily news, searchable databanks, and even interactive tools if you want to learn all there is about the latest grand adventure from Bethesda.